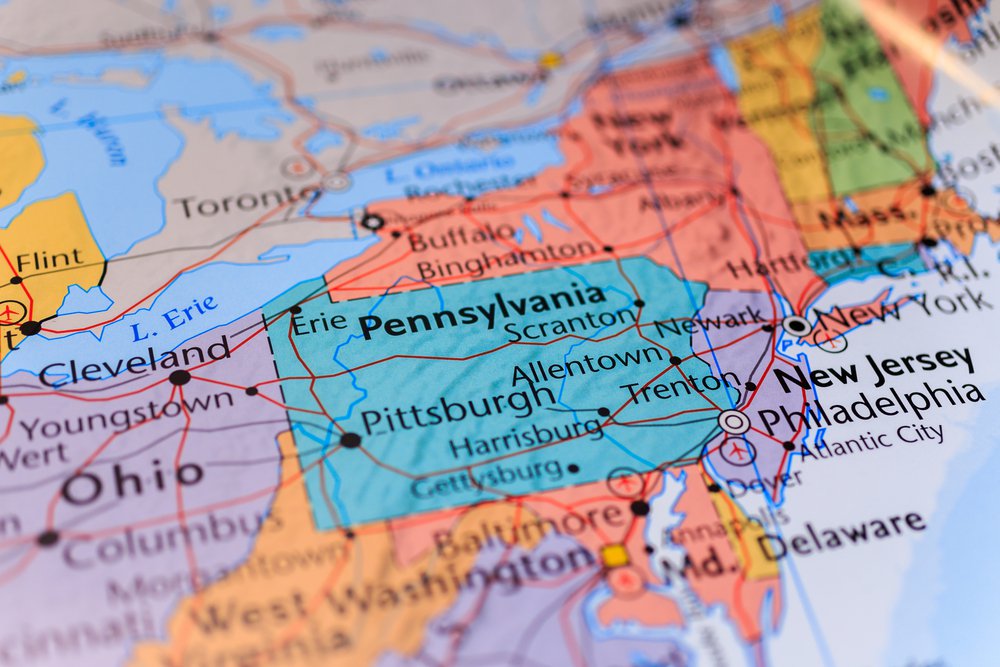 Hepatitis c is the single most common bloodborne disease in the United States. In 2020 alone, the infectious disease specialists at the Centers for Disease Control (CDC) found that 112,098 new cases were reported -- and overall, as of 2017, more than 200,000 Pennsylvanians were found to be chronically ill with hep c.
From Philadelphia to Pittsburgh, PA, viral hepatitis c is a threat all Pennsylvanians should take seriously. But how much do you know about preventing hepatitis c infection? Do you know where to find the resources you need, including a testing site and a competent, judgment-free hep c doctor?
At HepCMyWay, we're smashing barriers between people in Pennsylvania living with hep c and the compassionate, expert care they need from a specialized medical provider. With our convenient, user-friendly online platform, we make it easy to talk with a hep c doctor from the comfort of your home and get your prescription delivered discreetly to your door.
Here are some important things every Pennsylvanian should know about hep c in their state, as well as the treatment options available to them should they become infected.
What is Hepatitis C?
Hepatitis c is a viral infection that primarily affects the liver. When someone becomes infected with hep c, their body accumulates an abnormal amount of the virus in their bloodstream, which can cause inflammation and damage to the liver over time. This is why it's so important to detect hepatitis c early -- the longer it's left undiagnosed, the more serious and widespread its effects can become.
As a contagious liver disease, untreated hepatitis c can cause serious complications for your entire body, but particularly the liver. This can include liver cancer, liver failure, and cirrhosis of the liver.
How Does Hep C Spread in Pennsylvania?
Generally speaking, hepatitis c is a bloodborne virus. This means that it is mainly spread via the sharing of blood or body fluids, such as through sharing needles during injection drug use, unprotected sex, contaminated blood transfusion, and from mother-to-child transmission.
In Pennsylvania, however, patterns have emerged that point to one mode of transmission affecting residents more than others: injection drug use. An increase in those who use intravenous drugs, and the sharing of needles, has been linked to a large number of hepatitis c cases in Pennsylvania. This ties PA's hepatitis c rates to other social factors related to substance use, including homelessness, poverty, and mental health struggles.
How Do We Test for Hep C in PA?
Unfortunately, many people living with hep c don't realize they have it until they get tested -- because their symptoms can be so mild that they blend in with other illnesses. That's why everyone should take advantage of testing and screening opportunities available to them, even if they don't feel any symptoms.
Hepatitis c is generally diagnosed through blood tests that can detect the virus in your system. If you have risk factors for hep c, such as a history of intravenous drug use or unprotected sex, then it's important to get tested immediately by talking to your primary care doctor or visiting a clinic.
At Central Outreach Wellness Center, we perform judgment-free testing for hepatitis c and other infectious diseases in Pittsburgh, Washington, Erie, and Aliquippa, PA. Our team of healthcare specialists makes sure you understand the entire testing process, and we can work to develop a treatment plan to help those who test positive manage their illness.
Treating Hepatitis C in Pennsylvania
How We Treat Hep C
If you do test positive for hepatitis c, the most important thing for you to know is that treatment works, and hepatitis c is curable. Not only that, but treatment options for hepatitis c have come a long way in recent years, meaning that it is easier than ever to get the care you need.
Treatment for hep c typically consists of a combination of antiviral medications. This isn't a single pill, but rather different drugs that must be taken every day for several weeks until the virus is no longer in your system.
Getting Your Prescription Online
If you've already tested positive for hepatitis c, HepCMyWay is here to help you. We are dedicated to helping Pennsylvania residents get the hep c treatment they need by providing telemedicine care and discreet, convenient prescription delivery right to your door.
We'll connect you with a real infectious disease specialist who can assess your situation and prescribe hepatitis c medication directly to you via our website, eliminating any need for office visits or in-person appointments. This means that you can have your treatment shipped right to your door, anywhere in Pennsylvania.
Get Hep C Treatment Online With HepCMyWay
Hepatitis c is a serious, contagious liver disease that can have debilitating effects on your entire body if left untreated. In Pennsylvania, this virus has become particularly widespread due to the injection drug use epidemic, making it all the more important for residents to get tested and treated should they test positive.
At HepCMyWay, we are committed to helping Pennsylvania residents access the hepatitis c treatment they need. Our team of healthcare professionals will provide you with a judgment-free consultation and help you find the right medication for your needs. With our telemedicine services and discreet prescription delivery, getting hep c treatment has never been easier in the Keystone State.
No insurance? No problem. HepCMyWay will provide you with health care regardless of your provider or insurance situation, so you can focus on what's important: getting better.
Ready to be free from Hep C? As the top provider of online Hep C treatment near you, we make receiving the care you need as easy as 1, 2, 3. Get started with HepCMyWay today.