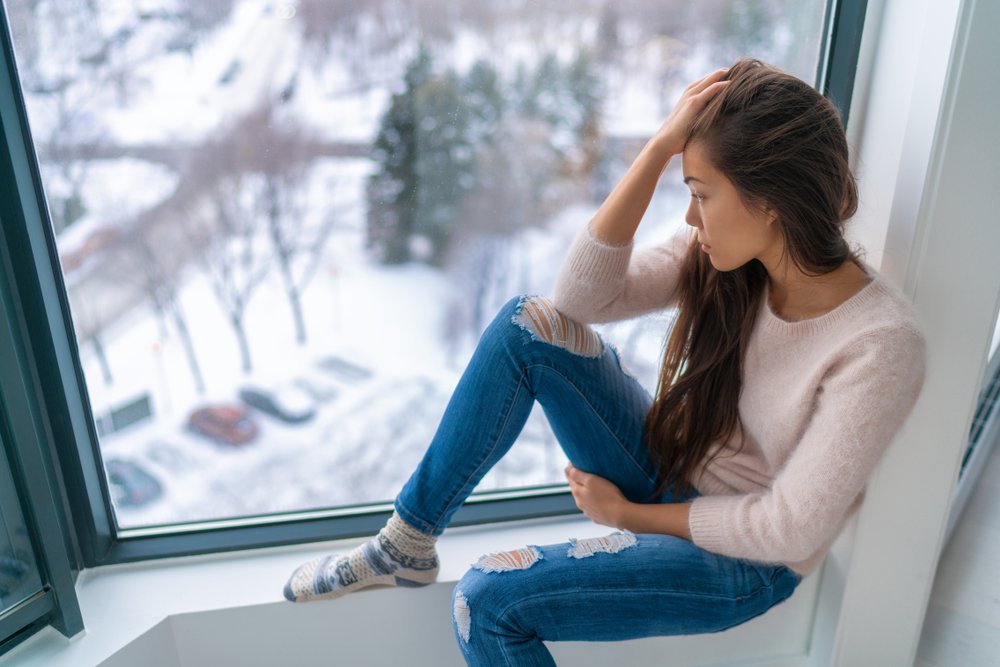 While the hepatitis c virus (HCV) is absolutely curable once detected, those who are living with hep c still face unique challenges while receiving treatment. Support for those in hepatitis c treatment takes many forms, including mental health care.
A hepatitis c infection can be an unpredictable and isolating experience. As a result, many people with hepatitis c can find themselves in a vulnerable position during holidays or seasonal changes. It is not uncommon to experience symptoms of depression, especially during the winter months when daylight hours are shorter and the weather is colder. Fortunately, there are things that you can do to help cope.
At HepCMyWay, we understand that just because we can cure hepatitis doesn't mean that those living with a hepatitis c virus infection do not struggle with other issues. This serious liver disease can have a profound effect on your well-being, and it is important to treat the whole person, not just the disease.
That's why we've compiled some information and a list of helpful tips to help you cope positively with seasonal depression this winter while receiving treatment for the hepatitis c virus:
Limit Drugs & Alcohol
While it may be tempting to reach for a bottle of wine or inject drugs to ease the pain of seasonal depression, these substances can seriously aggravate your symptoms. Ultimately, HCV infection is a liver disease: if you have hep c, your liver is already vulnerable, and further liver damage -- and buildup of scar tissue -- can have extremely negative consequences. Serious liver damage on top of that which has already occurred can cause liver cirrhosis, or, in extreme cases, even liver failure.
To keep your liver strong while you're receiving treatment, make sure to monitor your intake, keep yourself occupied, and replace drinks and drugs with activities that make you feel better. If you need support, don't hesitate to reach out to someone you trust.
Keep A Routine & Stick To It
A sense of normalcy and structure can help immensely during treatment for viral hepatitis. Make sure to set regular times for meals, bedtime, exercise, daily walks in the sun-- whatever activities make you feel good and keep your mind occupied. If you're able to maintain a consistent routine throughout the winter season, it will be much easier to manage your seasonal depression.
Connect With Others
When feeling down, it's easy to want to shut yourself off from the world and isolate yourself. But the truth is, connecting with people can be an amazing way to ease depression symptoms, especially if you're living with the hepatitis c virus. Reach out to those around you-- friends, family members, or even HCV treatment support groups. Talking to other people who have gone through the same thing can be a great source of strength and assurance.
Pay Attention To Your Diet
It's important to make sure you're eating healthy, nutritious meals while you're receiving treatment for hepatitis c. Eating foods that are high in sugar, carbs, and processed ingredients can lead to a rapid drop in energy, leaving you feeling more exhausted and depressed.
Instead, try to focus on eating fresh fruits, vegetables, lean proteins and healthy fats. Make sure to stay hydrated with plenty of water throughout the day as well. It can also be helpful to supplement your diet with vitamins like Vitamin B12 and magnesium. Incorporating these healthy habits into your daily routine can help you feel more energized and positive.
Take Time For Yourself
Finally, don't forget to take some time for yourself. Make sure that you're allowing yourself moments of peace and relaxation, which can be as simple as having a cup of tea or taking a hot bath. It's important to take care of your mental and emotional health, so don't be afraid to treat yourself.
Treat Hepatitis With HepCMyWay
No matter how dark the winter season may seem, it is important to remember that you are not alone. At HepCMyWay, our goal is to provide information and support for those who have tested positive for an HCV infection while they receive treatment. If you've received a hepatitis c diagnosis in Ohio or Pennsylvania, HepCMyWay can help you get started with hepatitis C treatment online and cure hepatitis from the comfort of your own home.
If you test positive, we'll connect you with a real, competent specialist who can answer your hepatitis c questions and help you choose the right treatment for your individual needs.
No insurance? No problem. HepCMyWay will provide you with health care regardless of your provider or insurance situation, so you can focus on what's important: getting better.
Ready to be free from Hep C? As the top provider of online Hep C treatment near you, we make receiving the care you need as easy as 1, 2, 3. Get started with HepCMyWay today.