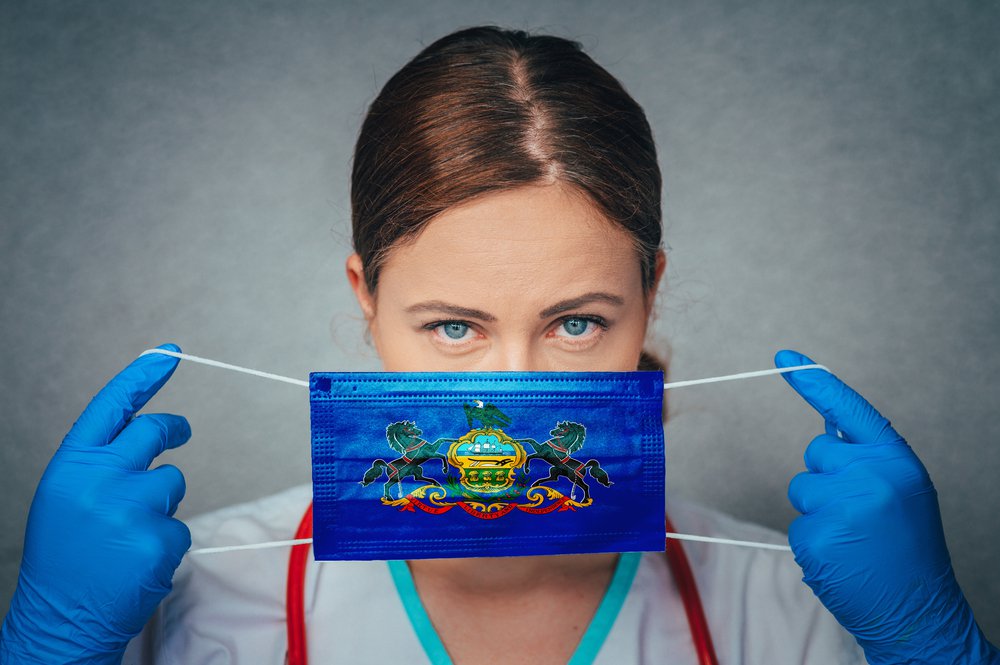 Hepatitis C, more commonly known as hep C, is a viral infection that primarily affects the liver. Pennsylvania ranks in the top 10 states for chronic hepatitis C infection, with an estimated 93,900 adults affected by this disease. However, this is likely an undercount; many people remain unaware of their infection due to a lack of early testing and diagnosis.
Early and accessible treatment for Hep C is absolutely crucial. The disease is known as a 'silent killer' because it can remain symptomless while causing serious liver damage. This makes early detection and treatment paramount to prevent serious complications like cirrhosis, liver fibrosis, liver cancer, or even liver failure.
Furthermore, in a state like Pennsylvania, where the infection rate is high, accessible care is not a luxury, but a public health necessity. By expanding access to treatment, HepCMyWay is dedicated to ensuring that more people get the care they need, reducing the spread of the virus and ultimately saving lives.
Understanding Hepatitis C
Viral hepatitis C is a contagious liver disease that is commonly transmitted through contact with the blood of an infected person. This can occur in various ways, such as sharing needles to inject drugs, needlestick injuries in healthcare settings, or receiving a blood transfusion or organ transplant before 1992, when widespread screening of the blood supply began in the U.S. The disease often shows no symptoms in its early stages, but when symptoms do appear, they can include fatigue, loss of appetite, joint pain, and jaundice (yellowing of the skin or eyes). However, these symptoms can be easily mistaken for other illnesses, leading to delayed diagnosis and treatment.
The real threat of Hepatitis C lies in its potential complications if left untreated. Chronic Hepatitis C can cause serious liver damage and health conditions that can be life-threatening. This highlights the importance of regular testing, early diagnosis, and prompt access to treatment.
Challenges in Accessing Hep C Treatment
Several obstacles can impede access to hep C treatment, from the complexity of the healthcare system to the stigma around the disease. For example, despite its prevalence in Pennsylvania, hep C is often underdiagnosed due to its asymptomatic nature and the stigma associated with it. This is further compounded by limited access to healthcare facilities, especially in rural areas of Pennsylvania, which often results in inconsistent or delayed testing and diagnosis.
Additionally, 60% of hep C cases in the US are caused by injection drug use. This creates myriad reasons why a person may not get treatment from a medical provider, whether because they're afraid to seek help or because primary care physicians sometimes have concerns about adherence or reinfection. Additionally, fewer than half of those who use injectable drugs are aware that hep C is a curable disease. However, between 70% and 80% of them express a willingness for treatment.
Lastly, the complexity of the healthcare system can be daunting for patients, making it difficult to navigate treatment options. Patients often wonder if they need to speak to an infectious disease specialist or other specialist, or if they can just go straight to their primary care doctor. These challenges underscore the need for more accessible, affordable, and patient-friendly Hep C treatment in Pennsylvania.
HepCMyWay: A Solution to Accessibility
HepCMyWay is a patient-centric initiative aiming to transform and simplify the process of Hep C treatment. Our primary focus is to make Hep C treatment accessible to everyone, regardless of their economic status, social background, drug use, or location.
In just three simple steps, our patients can get the treatment and support they need:
Step 1: Fill out our

patient-friendly form

online, or give us a call at 866-WE-CURE-HEP-C.
Step 2: We'll work with you to schedule a time for you to visit a lab for a blood draw, or we'll send one of our experienced phlebotomists to you. We'll then send that sample to a lab for pretreatment testing.
Step 3: If you test positive, we'll then schedule a

telemedicine appointment

with you to create your treatment plan. If you decide to start treatment, we'll ship your meds right to your home!

Ultimately, our goal is to reduce barriers to Hep C care in Pennsylvania by connecting patients to affordable and accessible treatment options. We strive to make the process as smooth and straightforward as possible so that more people can get the care they need.
Benefits of Using HepCMyWay for Treatment
Using HepCMyWay for treatment offers several advantages, making it an optimal choice for many patients. A key benefit is the convenience of our online services. Our processes are designed to cater to your comfort and privacy, minimizing the need for unnecessary hospital visits.
Equally important is the affordability of our services. We believe that everyone, irrespective of their financial circumstances, should have access to top-quality healthcare. Therefore, our treatment plans come at little to no cost, even if you don't have insurance. We aim to bridge the gap between quality care and affordability, allowing more people to get the help they need.
At HepCMyWay, we understand that every patient is unique and requires a tailored approach to treatment. That's why we offer personalized treatment plans, designed to cater to your specific needs. Our team of healthcare professionals will work closely with you to develop a plan that best suits your situation, ensuring you receive the most effective treatment for your condition.
Contact HepCMyWay Today
Treating hepatitis C is vital in combating the transmission of the disease, as well as saving lives. As an initiative of the Central Outreach and Wellness Center in Pittsburgh, PA, HepCMyWay is dedicated to serving patients in marginalized communities, including the LGBTQ+ community, active drug users, and those in recovery.
We strive to create a safe and welcoming environment for all patients in order to ensure better access to hepatitis C treatment. So if you or someone you know is looking for treatment options, contact us today to get started on the path to recovery.
Looking for a hep C doctor near you? As the top provider of online hep C treatment, we make receiving the care you need as easy as 1, 2, 3. Get started with HepCMyWay today and get ready to be hep C free!