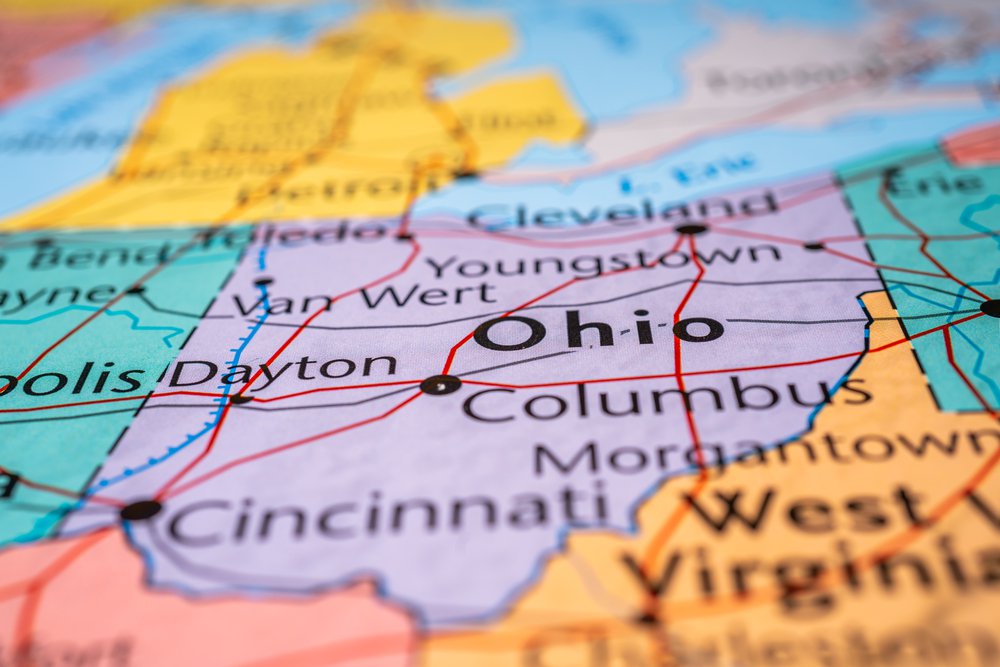 Ohio has seen a significant rise in cases of hepatitis C due to the opioid epidemic in recent years. According to the Ohio Department of Health, hepatitis C is the leading cause of death from a contagious disease in Ohio. In 2017, an estimated 35,000 people were living with HCV in the state and over 1,000 people died due to complications associated with the virus. It is essential for everyone living in Ohio to be aware of how HCV can be transmitted, as well as have access to treatment options if they become infected.
That's why the specialists at HepCMyWay have outlined everything you need to know about hep C in Ohio.
What Is Hepatitis C?
Hepatitis C is an infectious disease caused by the hepatitis C virus (HCV). The virus can cause both acute and chronic infections, meaning that it may be asymptomatic in some people but can also lead to serious long-term health issues.
The symptoms of hepatitis C can vary from person to person, but most commonly include fatigue, joint pain, loss of appetite, nausea and vomiting, abdominal pain, dark urine, and jaundice. Other more serious symptoms include fever, difficulty concentrating, mental confusion, and depression. If left untreated for a long period the virus can cause liver damage that can lead to complications like cirrhosis or even liver cancer.
Those most at risk of developing hepatitis C include people who have injected drugs, those who have received certain blood transfusions, those whose mothers had hepatitis C during childbirth, and those with HIV or other immune system disorders. It is important for anyone at risk of being exposed to HCV to get tested regularly so that any possible infections can be identified early and treatment can begin as soon as possible.
How Does Hep C Spead In Ohio?
Hepatitis C is most commonly spread in Ohio through injection drug use and sharing needles. This could be because Ohio is ranked in the top 10 states for opioid-related deaths, therefore making it an area where there could be an increased risk of sharing needles. Additionally, individuals can also contract hepatitis C through unprotected sex and contact with contaminated blood products or instruments.
The Ohio Department of Health is working to address the issue of hepatitis C in the state through public health initiatives like needle exchange programs, public education campaigns, and increasing access to testing, prevention, and treatment services. The department of health works closely with community organizations and healthcare providers to provide education on prevention methods as well as resources for those who may be at risk or living with HCV. Some programs provide medication for those who cannot afford treatment.
How Can Ohio Residents Prevent The Spread Of Hep C?
The opioid epidemic in Ohio has had a significant impact on the spread of hepatitis C. Intravenous drug use, meaning using needles to inject drugs, is one of the most common ways hepatitis C is spread, and the opioid epidemic has caused an increase in the number of intravenous drug users.
To prevent the further spread of hepatitis C in Ohio, those at risk need to take steps to protect themselves and their partners. This includes using condoms during sex, not sharing personal items such as toothbrushes or razors that may come into contact with blood, and getting tested regularly if you think you may have been exposed to the virus. It is also important for individuals who are already infected with HCV to get treated immediately so they can avoid further complications down the road. The state of Ohio offers various services and programs that provide medication for those who cannot afford treatment. Finally, it is essential for everyone living in Ohio to be aware of how HCV can be transmitted so they can do their part in helping reduce its spread across the state.
How Can Ohio Residents Get Treatment For Hep C?
Luckily for those living with Hep C in Ohio, the experts at HepCMyWay are here to help. We provide individuals with resources and support to access the care they need to treat their hepatitis C infection. Our team of experts will help guide you through the process of getting tested through central outreach, finding a healthcare provider, and accessing treatment options that are right for you.
At HepCMyWay, you'll get started by filling out our patient-friendly form or giving us a call for an in-person conversation. Next, we'll arrange an appointment for you to visit a lab and have your blood drawn by one of our professional, caring phlebotomists. The sample will then be sent off to the laboratory for pre-treatment testing. Once the tests are finished, we'll set up a telemedicine session with you to talk about your treatment options with a certified Hep C doctor. If you decide to proceed with treatment, your meds will be delivered directly to your doorstep!
We can also connect you with other resources like financial assistance programs or community organizations that may be able to help with other needs. We understand the unique challenges associated with living with hepatitis C in Ohio and we are here to provide you with the support and resources you need to get treatment.
At HepCMyWay, we strive to make the process of finding care and treatment for hepatitis C as stress-free and simple as possible. Our team of experienced advisors is available to answer your questions and guide you through the process. Contact us today to learn more about treatment options in Ohio and how we can help you get the care you need.
Ready to be free from Hep C? As the top provider of online Hep C treatment near you, we make receiving the care you need as easy as 1, 2, 3. Get started with HepCMyWay today.