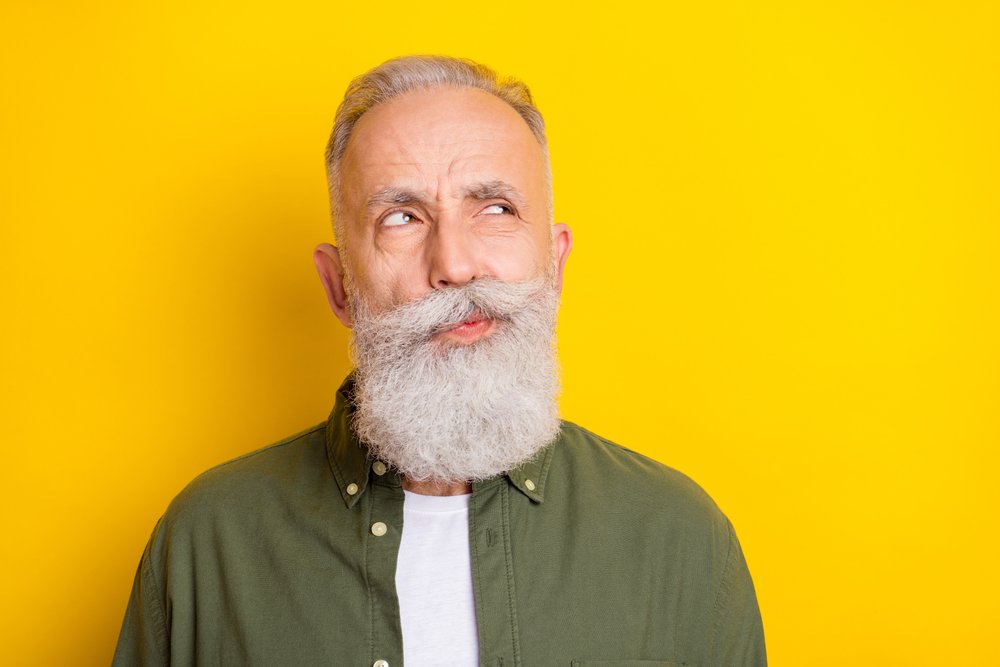 Hepatitis C, a viral infection and chronic liver disease, affects millions of people worldwide. It is estimated that around 2.4 million adults in the United States are currently living with a chronic hepatitis C infection, though many of them are unaware they even have it.
While anyone can contract hep C, certain populations are at a higher risk than others. One of these groups is older adults, who due to past medical practices, may have been inadvertently exposed to the hepatitis C virus. But are older adults truly more likely to have hepatitis C? Let's take a closer look at the facts.
The Link Between Age & Hep C
In the United States, hepatitis C is most prevalent amongst 'baby boomers,' or those born between 1945 and 1965. This is largely due to the fact that the hepatitis C virus wasn't even identified until 1989, and widespread blood screening for the virus didn't occur until 1992. As a result, many older adults may have been unknowingly infected with hep C through contaminated blood or medical procedures before these preventive measures were implemented.
In fact, around 4.1 million Americans are antibody-positive for hepatitis C, meaning they have been exposed to the virus at some point in their lives. For some, this would have manifested as an acute hepatitis C infection that resolved on its own, but for 75% of them, it developed into a chronic infection.
Another reason for the higher prevalence of hep C among older adults is that the virus can go undetected for decades, with symptoms not manifesting until severe liver damage has occurred. In fact, it's estimated that up to 50% of adults with a hepatitis C virus infection are unaware of the infection. This means that many individuals who were unknowingly infected in their youth are only now being diagnosed and treated in their senior years.
Knowing this, it's no wonder why up to 40% of adults over the age of 60 are living with hep C.
How Hep C Can Affect Older Adults
As we age, it's natural for our immune systems to weaken, making it harder for our bodies to fight off infections. For older adults with hep C, this can mean a faster progression of the disease and an increased risk of developing liver complications such as cirrhosis or liver cancer.
Additionally, older adults are also more likely to have other underlying health conditions that can hinder their body's ability to fight off infections, including:
Cancer
Chronic kidney disease
Diabetes
Heart disease
HIV/AIDS
Use of certain medications
This means that older adults with hep C may have a more complex and difficult time managing their condition, making early detection and treatment crucial.
Additionally, older adults with chronic liver conditions such as liver fibrosis, liver cancer, or liver failure are at a higher risk of contracting the disease, if they haven't already. The damage caused by these diseases makes it harder for the liver to defend against infections, making it easier for the hepatitis C virus to take hold. Therefore, it is essential for older adults with these conditions to be regularly screened for hep C and take necessary precautions to prevent exposure to the virus.
HepCMyWay: Transforming Hepatitis C Treatment
At HepCMyWay, we're revolutionizing hepatitis C treatment, ensuring every individual, regardless of their age, can get the treatment they need. With a completely virtual care process, featuring at-home testing procedures and consultations via video or voice chat, we make it easier for everyone to get tested and treated for hep C. Our goal is to eliminate barriers to hepatitis C treatment and provide accessible, affordable care for all individuals with this infection.
However, we know that not everyone is comfortable with virtual consultations, and not everyone is able to access them. For these patients, we welcome you to schedule in-person appointments at our Western PA Central Outreach Wellness Center locations in Pittsburgh, Washington, Aliquippa, and Erie.
We know that treating hepatitis C requires more than just a one-size-fits-all approach. Our team is committed to helping each patient navigate their way through the treatment process, from diagnosis to cure. Contact us today to learn more about how we can help you or a loved one with hepatitis C.
The Benefits of Detection and Treatment
Early detection and effective treatment of Hep C significantly increase the chances of a full recovery. It is estimated that with proper treatment, more than 90% of people can be cured of hep C, eliminating the risk of further liver damage and potential complications. The treatment typically involves a course of antiviral medications that work to eradicate the virus from the body.
At HepCMyWay, we're here to guide you through every step of the process, ensuring you get the care and support you need to fight hep C effectively.
Get Started with HepCMyWay Today
Operating in Pennsylvania and Ohio, HepCMyWay offers discreet testing and treatment for hepatitis C, enabling individuals to address their health needs in a supportive and understanding environment. We're proud to make this process as simple and patient-friendly as possible— in fact, getting started with HepCMyWay is as easy as 1, 2, 3:
Step 1: Fill out our

patient-friendly form

online, or give us a call at 866-WE-CURE-HEP-C.
Step 2: We'll work with you to schedule a time for you to visit a lab for a blood draw, or we'll send one of our experienced phlebotomists to you. We'll then send that sample to a lab for pretreatment testing.
Step 3: If you test positive, we'll then schedule a

telemedicine appointment

with you to create your treatment plan. If you decide to start treatment, we'll ship your meds right to your home!
It's that easy!
No matter your age, HepCMyWay is here to support you in your journey toward a healthier life. Contact us today to learn more about our services and how we can help you or a loved one overcome hepatitis C.
Looking for a hep C doctor near you? As the top provider of online hep C treatment, we make receiving the care you need as easy as 1, 2, 3. Get started with HepCMyWay today and get ready to be hep C free!