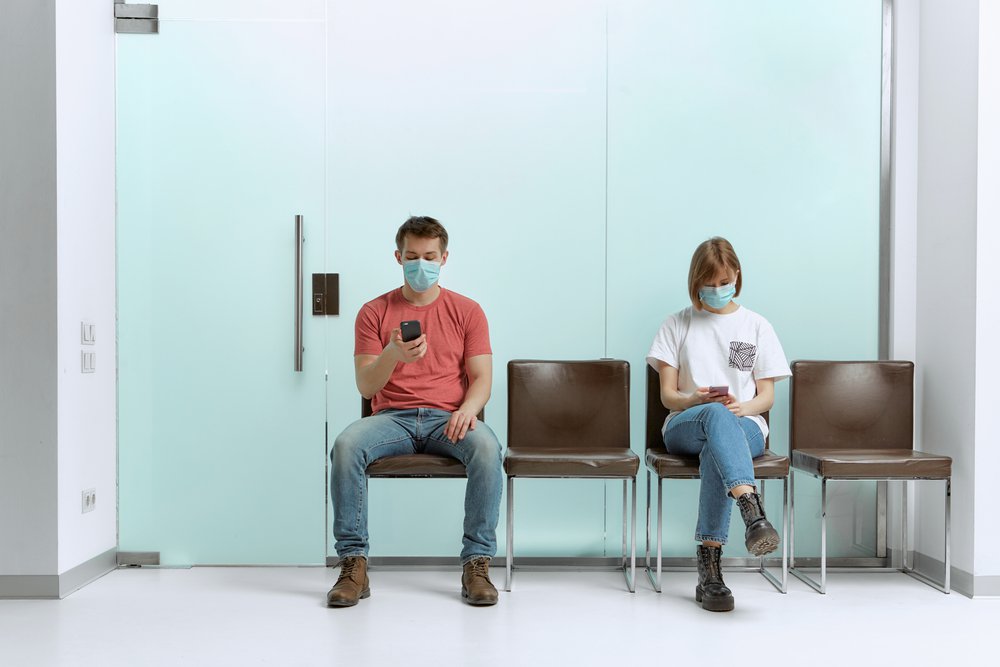 The importance of rapid, early testing in the prevention and treatment of Hepatitis C can't be overstated. The sooner you get tested, the sooner you can get started on treatment if necessary.
Unfortunately, Hepatitis C remains a virus that is stigmatized and oftentimes misunderstood. For many people, the idea of getting tested is fraught with anxiety due to the Hepatitis C stigma that still exists.
At HepCMyWay, we want everyone to know that HCV testing is nothing to be ashamed or afraid of. In fact, it's one of the most important things you can do for your health and the health of those around you, particularly if you have ongoing risk factors or think you may have been exposed to Hep C.
Here are a few tips to help you decrease anxiety and get rid of the stigma before your Hepatitis C screening test:
1. Educate yourself about Hepatitis C causes.

The more you know about the Hepatitis C virus, the more comfortable you'll feel getting tested. Begin by learning the basics about how a Hepatitis C infection is transmitted, what the symptoms are, and what risk factors you may face. This will help you understand why screening for HCV is so important, as well as your own risk factors.

When it comes to chronic Hepatitis C infection, most people acquire the virus through exposure to contaminated blood. HCV transmission can happen through risk factors such as sharing needles or other equipment while you inject drugs, receiving a tattoo or body piercing with unsterile tools, or being born to a mother with Hepatitis C.

In some cases, chronic HCV infection can also be transmitted sexually, although these risk factors for HCV transmission are much less common.

2. Talk to someone who has been through Hepatitis C testing.

If you know someone who has already been through a screening for Hepatitis C, talk to them about their experience. This can help normalize the process of screening for HCV and make it feel less daunting.

While individual experiences can be different, basic Hepatitis C testing is conducted as follows:

A small sample of blood is taken from a vein in your arm
The blood is sent to a lab for analysis
You will receive your test results within a few days to a week
If your HCV screening is positive, you will be contacted by a healthcare professional to discuss next steps
If your screening for HCV is negative, no further action is needed

3. Find an HCV testing center you trust.

When you're ready to take the plunge, it's important to choose a Hepatitis C testing site that makes you feel as relaxed as possible. Whether that means going to your regular doctor or choosing a walk-in clinic, the goal is to find a place to receive HCV testing that you feel comfortable with, and who will understand your individual risk factors.

Research your options in advance and make sure you understand their policies and procedures. This will help put you at ease on the day of your HCV testing.

If you're in Western Pennsylvania, consider visiting Central Outreach Wellness Center. The culturally-competent staff at our Hep C testing center has ample experience performing tests and will make you feel as comfortable as possible. We also offer sliding-scale fees to make sure testing is accessible to everyone.

4. Make sure you're prepared for HCV testing.

Be sure to bring any necessary paperwork or identification with you to your screening for HCV. This will help the process go smoothly and make it less stressful. In most cases, you'll be asked to bring a photo ID and your insurance card.

5. Relax and take deep breaths.

Remember that getting a Hepatitis C test is nothing to be ashamed of. HCV testing is a simple, quick procedure that can have a huge impact on your health. try to relax and take deep breaths before and during your screening for HCV.

6. Bring a friend to your HCV testing appointment.

Most HCV testing clinics have no problem with patients bringing a guest along when screening for Hepatitis C. If you're feeling nervous, consider bringing a friend or loved one with you to your appointment. They can provide support and comfort during the process, and when you get your results, you'll have someone who was involved in your test to share them with and discuss next steps regardless of your HCV infection status.

7. Know that Hep C treatment is available.

If you do test positive for Hepatitis C, treatment is available and can be started quickly. It's also important to remember prior to your test that Hep C treatment isn't just an option: it's highly successful! Patients who begin treatment with Hep C medications in the early stages of Hep C usually see a cure rate of 95% or higher with few or no long-term complications.

Testing for Hepatitis C is an important step in protecting your health, and there's nothing to be ashamed or afraid of. By taking the stigma out of the equation, Hepatitis C screening among those at risk will increase, and you can make sure you get the care and treatment you need as soon as you need it.
Tested Positive for Hep C? Get Treated Online Now.
Should you test positive for the Hepatitis C virus (HCV), HepCMyWay is here to help. We offer online treatment and medication delivery that is convenient and easy to access for people who tested positive for Hep C.
We're also proud to offer care for chronic HCV infections regardless of insurance situation, breaking barriers to treatment for all and supporting Hep C screening among adults who are at risk. Just fill out our user-friendly patient form to get started.
If you're in Pittsburgh, PA and surrounding areas and you're looking for a judgment-free, in-person Hep C testing site or medical provider, visit Central Outreach Wellness Center.
Ready to be free from Hepatitis C? As the top Hep C doctors near you, we make receiving the care you need as easy as 1, 2, 3. Get started with HepCMyWay today.